How Bosch eBike Systems is advancing VRU safety
May 26, 2022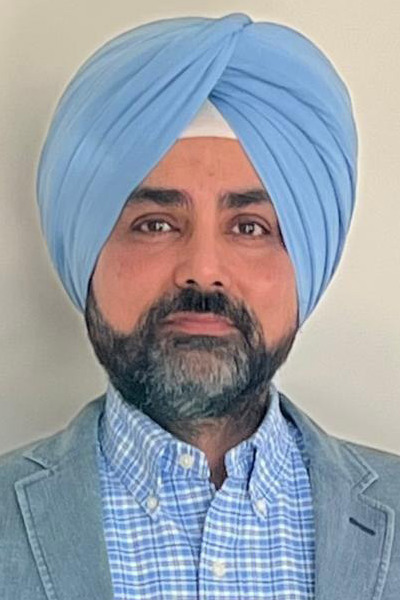 By Bobby Gondara
V2X Technology Manager
Bosch eBike Systems
The rapid growth of the eBike market means that more people than ever are taking to the streets, having fun and riding farther. That's a wonderful thing, but it also means that more bicyclists are now mixing with vehicular traffic, expanding in size a group known as vulnerable road users (VRUs). This group — including pedestrians, public safety personnel, cyclists and eBike users — are sometimes not seen by drivers.
Bosch eBike Systems division is actively working to advance VRU safety by contributing to the development of:
(1) Safe cycling infrastructure.
(2) Safety information and responsible practices for eBike riders.
(3) Technical solutions.
"Bike-to-everything" connectivity
A core focus of Bosch eBike Systems is to shape the connectivity between cyclists and their environment. Simply put, this will make eBikes digitally visible to vehicles and future roadway infrastructure. When idealized, such "bike-to-everything" (B2X) communication is projected to meaningfully improve safety for both eBike riders and other VRUs.
Data acquisition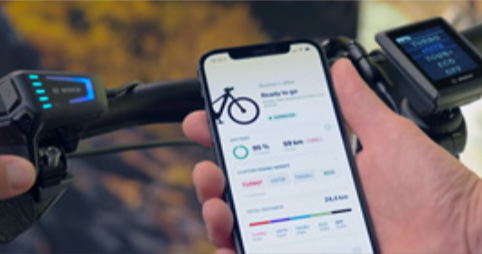 Bosch eBike Systems is also developing ways to contribute valuable cyclist data, such as when, where and how people ride. This will advance eBike users from just participating in cycling, to actively contributing data. Examples include "path prediction" (the projected trajectory of an eBike on a real-time basis) and "stability indicators" (how dynamically stable an eBike and its rider are). If an accident should occur, potential systems can automatically call for emergency help.
Safety means growth
Focusing on safety in this way, future technologies are designed to significantly expand cycling, both as a recreational activity and as a mainstream transportation choice. When people believe eBikes are a safe mobility alternative, more people will choose to ride.
A collaborative effort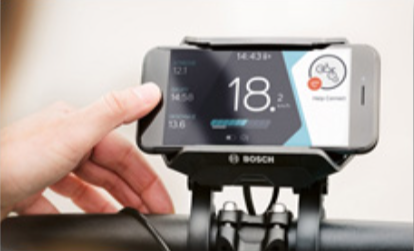 Because safety involves the eBike and rider, as well as digital connectivity with surrounding traffic and infrastructure, Bosch believes that finding solutions through a collective effort is most effective. This is why Bosch joined the Vulnerable Road User Safety Consortium (VRUSC), a 12-member group established by the nonprofit SAE Industry Technologies Consortia (SAE ITC ®) to share expertise on the challenges of the shared road space.
Cooperatively with other members, Bosch's role in the VRUSC is to identify, evaluate and recommend concepts, approaches and technologies that can improve VRU safety – and to publicize progress as it occurs. For instance, Bosch currently leads the revision work for SAE J2945/9, a document that establishes minimum performance requirements for personal safety messages (PSM) transmitted from VRUs to vehicles.
About the Bosch Group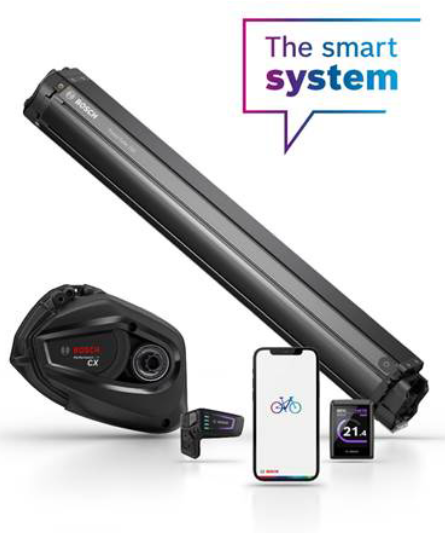 The Bosch Group is a leading global supplier of technology and services in four business sectors: mobility solutions, industrial technology, consumer goods, and energy and building technology. Operating within the mobility solutions sector, Bosch's eBike Systems division is dedicated to improving future mobility, which will be electrified, automated, connected and personalized.
Comprehensive VRU safety is still a vision in development, but the latest Bosch smart system already lays the foundation for this to become a reality. Click here for more:
"What if?" – The future of eBike mobility | Bosch eBike Systems – YouTube
Signup For The Bike Lane Newsletter
---