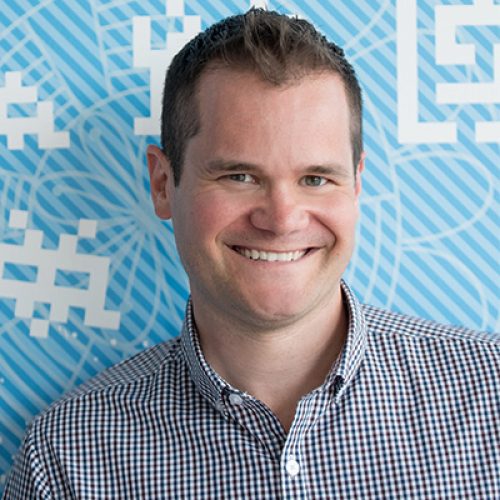 Jake Sigal CEO
A proud graduate of Ohio University, Jake invented the original USB turntable at Numark before he went to work on satellite radio products at Delphi. He founded his first startup, Livio, in 2008 and spent five years developing Internet radios and a language that lets mobile apps and hardware systems communicate. Ford bought Livio in 2013 and Jake founded Tome to explore the Internet of Things tech space.
Download Full Bio & Headshot (zip)
Skills
Tech
Business
Mountain Biking
Massimo Baldini President
Massimo spent 15 years working in brand management and product development for Whirlpool, Kenmore, Delphi, 3M and Procter & Gamble before he joined Jake at Livio in 2008. His experience was essential to the startup's growth to become established software innovators, and he brought that same skillset to Tome as its co-founder and president.
Download Full Bio & Headshot (zip)
Skills
Business/Ops
Product/Brand MKT
Bouncing in 1st row at weird music events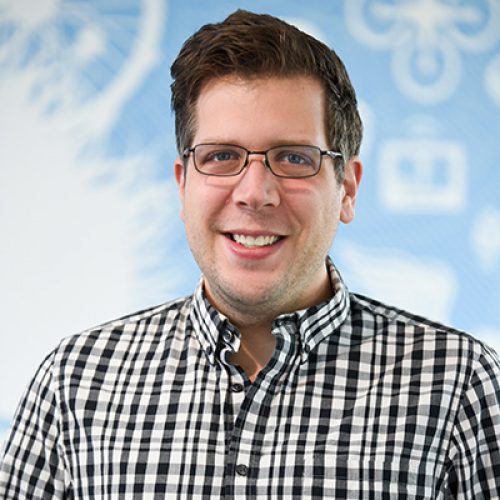 Phil Danne Director of Engineering
Writing code and making music are the things that drive Phil, who went from punching a clock to doing something he loved when he joined Livio in 2011. He later left for Tome where he leads a team of engineers soaring to new heights and infinite possibilities.
Skills
Distance Running
Scoville Pain Tolerance
Keeping the 'I' in Interstate
Angela Fessler Software Engineering Sr. Manager
Angela got a degree in computer science from Arizona State University and led a software engineering team in the "Valley of the Sun" before returning to her native Michigan to raise a family and join Tome.  She's happy engineering solutions that improve health, support mobility and bring people together.
Skills
Leaf Sommelier
Latte Art
Mountain Biking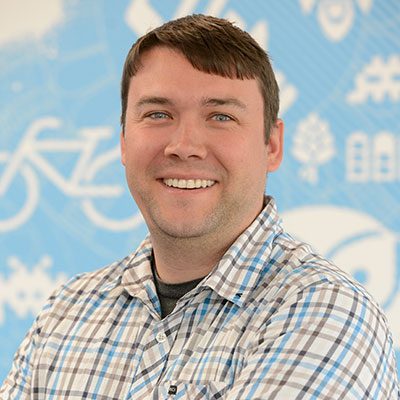 John Murch Software Engineering Manager
John's first computer was an IBM XT. He was CompTIA A+ certified at 16 and later got into programming while studying computer science at the University of Vermont. Before he landed at Tome, John worked in project management, product management and app development for New York-based startups. He was drawn to the atmosphere and the potential to push out exciting projects at Tome.
Skills
Parallel Parking
Cooking Bacon
Solving Rubik Cube
Rich Rarey Sr. Software Engineer
Rich got his start in tech working in radio. He joined NPR as a sound engineer after Ohio University, explored broadcast systems and automation, and eventually entered the lab with a small team researching broadcast technology. Fortune dealt him a fresh start and new research challenges at Tome. A private pilot, Rich lives outside Washington, DC and loves traveling to the faraway places he once visited by shortwave radio.
Skills
'Johnson & Johnson soft' landings
Good coffee ambassador
Quoting Reader's Digest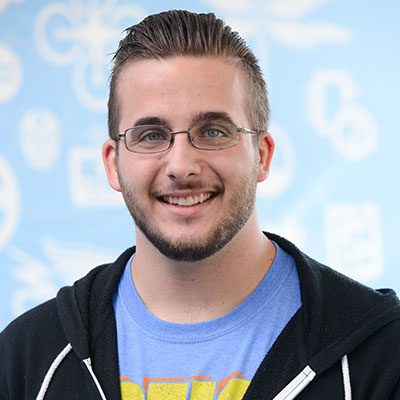 Nick Dedenbach Software Engineer
Nick studied computer engineering at Michigan, joined the workforce and quickly learned that the big-company tech thing wasn't for him. He sought migration to a startup and landed at Tome doing iOS and Android development for ambitious Internet of Things projects.
Skills
LEARNING NEW TECHNOLOGIES
GEOCACHING
SPEAKING VOLUME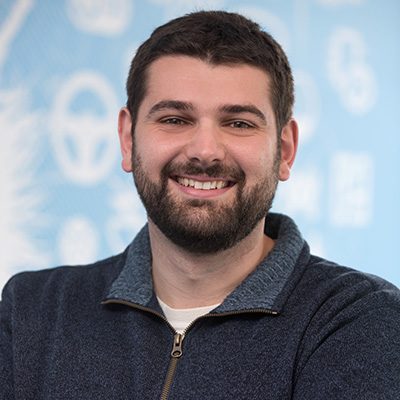 Mehmed Muharemovic Software Engineer
Mehmed never wrote a line of code before his freshman year at Michigan, and his journey to a degree in computer science wasn't without its struggles. An engineering class with IBM Watson to track post-operative sepsis in leukemia patients opened his eyes to the immense practical usefulness of technology and brought his career goals into focus. Now a proud member of the Tome team, Mehmed also manages an amateur adult nonprofit soccer club, LK St. Clair Soccer, Inc.
Skills
Soccer
Chappelle's Show
One song on repeat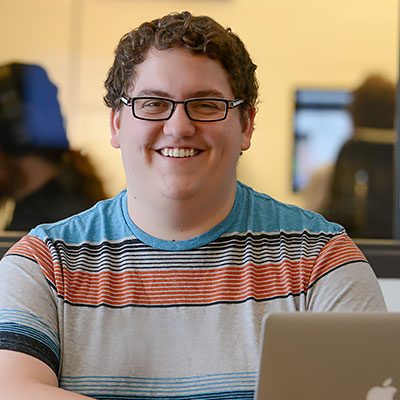 Matt Rathbun Software Engineer
Matt graduated from Michigan Tech and got his professional start working on Linux-based pharmacy software. He later landed at Plymouth Rock, where he worked with the Salesforce platform. A quest for new challenges and innovative development opportunities brought him to Tome. When he's not at work expanding the tech universe, you'll find him basking in a full spectrum of video games.
Skills
Laughing at Bad Jokes & Puns
3D Printing
Maxing Out Movement Speed in RPGs
Ben Willshire Software Engineer
Ben fell in love with computers in high school and eventually became the lead programmer on the robotics team. He later left the family nest to study computer science at the University of Michigan. Ben knew that he wanted to work in software development when he graduated but wasn't sure where until he found Tome and was inspired by the forward-thinking vibe.
Skills
Wearing Plaid
Enjoy Playing Video Games
Being Good At Those Video Games
Mark Furland Software Engineer
Mark grew up with computer games: playing, modding and eventually hosting. The experience sent him down a path of  exploration into tech's nitty-gritty and advanced details. He studied computers at the University of Vermont, and later at Michigan Tech. The Hacker Fellows program channeled him toward Tome, where he currently works on the Advanced Projects Team. Off the clock, he enjoys sci-fi and mountain biking.
Skills
Perl
Mad Science
Embedded-ish C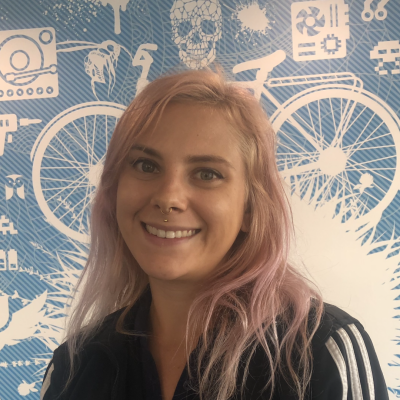 Samantha Felzien Software Engineer Intern
A desert transplant, Samantha found her way to Tome by being a part of the Hacker Fellows intern program while studying computer science at the University of Arizona. As an avid cyclist, Tome was the premier interest for an internship. When not coding, running/riding, or dodging man-eating cacti, Samantha can be found pouring over records at the many record shops in downtown Tucson.
Skills
Eating Raw Tofu
Running Alarmingly Fast
Riding sans hands after entirely too much wine
Scott Kramer Software Engineer Co-Op
Scott is like a sponge absorbing a sea of tech wizardry at Tome. The software engineer co-op from Kettering University is working toward a computer science degree and getting the hands-on experience that will take it all to the next level. He enjoys fixing tech bugs and knowing it makes a difference. When he's not at work or in class, it's a steady diet of Monty Python, video games and chess.
Skills
Swift
Chess
Seeking the Holy Grail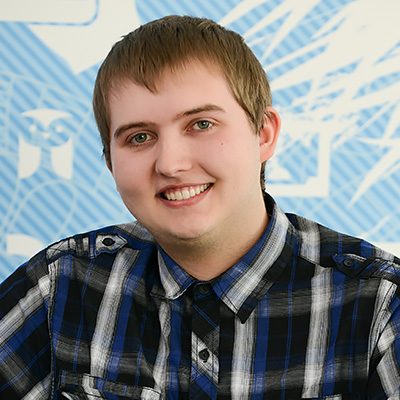 Andrew Steffes Software Engineer Co-Op
Inspired by his dad and older brother, Andrew always liked computers growing up. He took a few steps down the engineering path until he realized CAD wasn't his thing. A programming class in high school left him wanting to do more, so he joined the co-op program at Kettering University. He was eventually drawn to Tome's vision and its hard-working-but-laid-back vibe. When he's not wrenching on computers for fun, he's probably binge watching the next big thing on T.V.
Skills
Baking Desserts
Binge Watching T.V. Shows
Eating Sushi With Chopsticks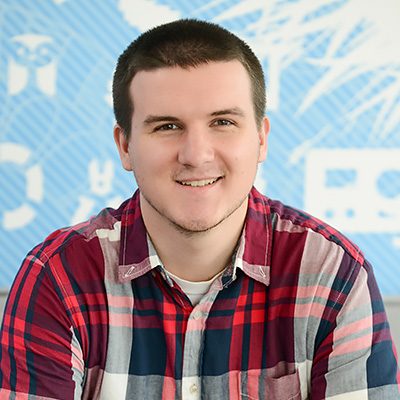 Elijah Fry Software Engineer Co-Op
Elijah got his first programming experience working with Mindstorm robots in high school. As a junior studying computer science at Kettering University, he continues to develop his knack for finding unintended practical uses for existing technology. He found a similar outside-the-box atmosphere at Tome when he went looking for a co-op opportunity. When he's not bringing a fresh perspective to the team, he enjoys mountain biking and developing board games. He also loves music, sings and plays the trumpet.
Skills
Prototyping Board Games
Programming Lingo
Singing While Driving
Jason Miller Software Engineer Co-Op
Battling your older brother for playing time on a game console has its benefits. For Jason, it channeled him toward the computer desk. His programming path through Kettering University eventually led to Tome, where he's not  "just another drop in a lake" and likes seeing his code at work in a finished product.  A Venturing Scout with a love for the outdoors, Jason was a high school drum major and loves music.
Skills
Strategy Games
Useless Knowledge
The Great Outdoors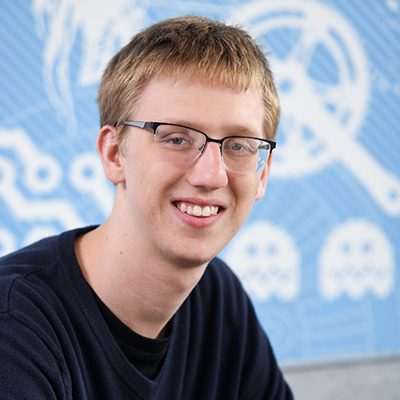 Conner Wallace Software Engineer Co-op
Conner started tinkering with robots in high school and eventually became the go-to programmer for his robotics team. That role inspired Conner's college path and his noble quest to leverage artificial intelligence for practical usefulness in the workforce. When he's not studying runes at Kettering University or working on Android development at Tome, you'll find him gaming in the "League of Legends" realm or handcrafting chain mail armor in the real world.
Skills
League of Legends
Chain Mailing
Trivia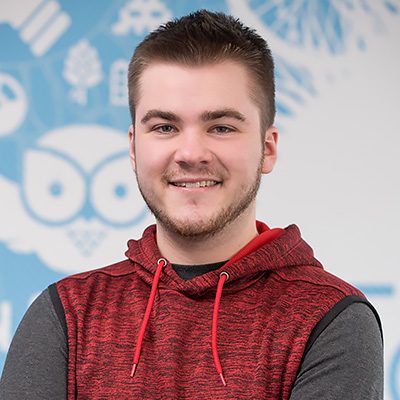 Jon Miko Business Development Intern
A day's work at Tome is more than software tech exploration and innovation. It's a business, after all, and that's what brings Jon to the team. As Tome's first hire without a background in software development, he studies finance at Oakland University and works under the watchful eyes of the company's veteran leadership on business development and product management projects. Back on campus, Jon is big into Detroit sports and is the president of his fraternity, Sigma Alpha Epsilon.
Skills
Useless Sports Facts
Making Bad Puns
Detroit Pride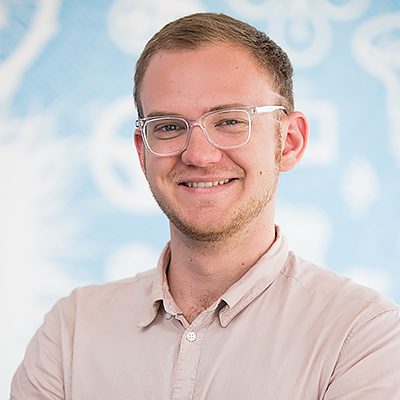 Adam Grachek Product Management Intern
As a Policy Fellow for Battelle in Washington, D.C., Adam was inspired by the intersection of tech, engineering, & public policy, and the impact it has on smart mobility solutions in cities. With a diverse set of internship experiences, gaining exposure to product management in the IoT space at Tome was the next step in his career to one day work with smart city planning and tech policy. In Columbus, he is a coordinator for his student organization Smart Campus, and works part time as a research assistant at the Campus Transit Lab.
Skills
Instagramming Good Food
Serving 5 Glass/3 Plate Carries
Clubbing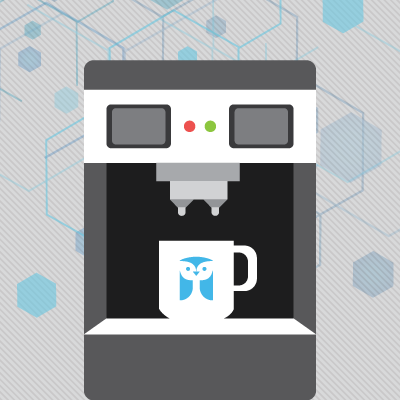 C8H10N4O2 Director of Motivation
A stalwart of the Tome team, C8H10N4O2 provides additional support to fuel our bits of creativity and brainstorming. Seen at all hours of the day, in meetings, and by the side of several workstations, C8H10N4O2 is an indispensable part of the Tome crew.
Skills
Tastemaker
Energy Elixir
Viscosity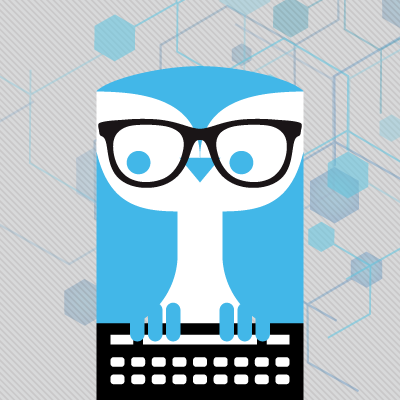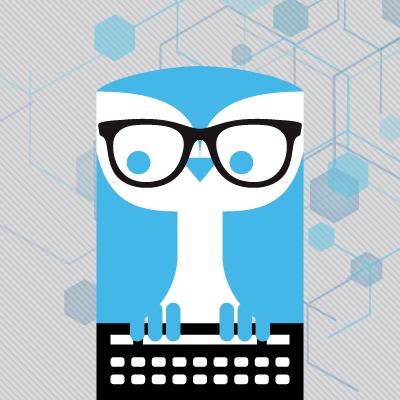 Tome Owl Inspirational Firebrand
Blessed with intuition and wise beyond his years, Tome makes decisions based on solid foundations. As a spirit guide, he continually is on the cutting edge, exploring the unknown and leading the charge into exciting areas of innovation.
Skills
Wisdom
Hooting Ability
Night Vision
Careers at Tome
We're looking for more than hired hands at Tome. If you excel when you tinker, invent and innovate and are a bird of a different feather in search of a different kind of workplace, come join us on our journey. There will be hard work, but it'll be coolest job you'll ever have.
For our current openings:
VISIT THE JOBS BARN
Hacker Fellows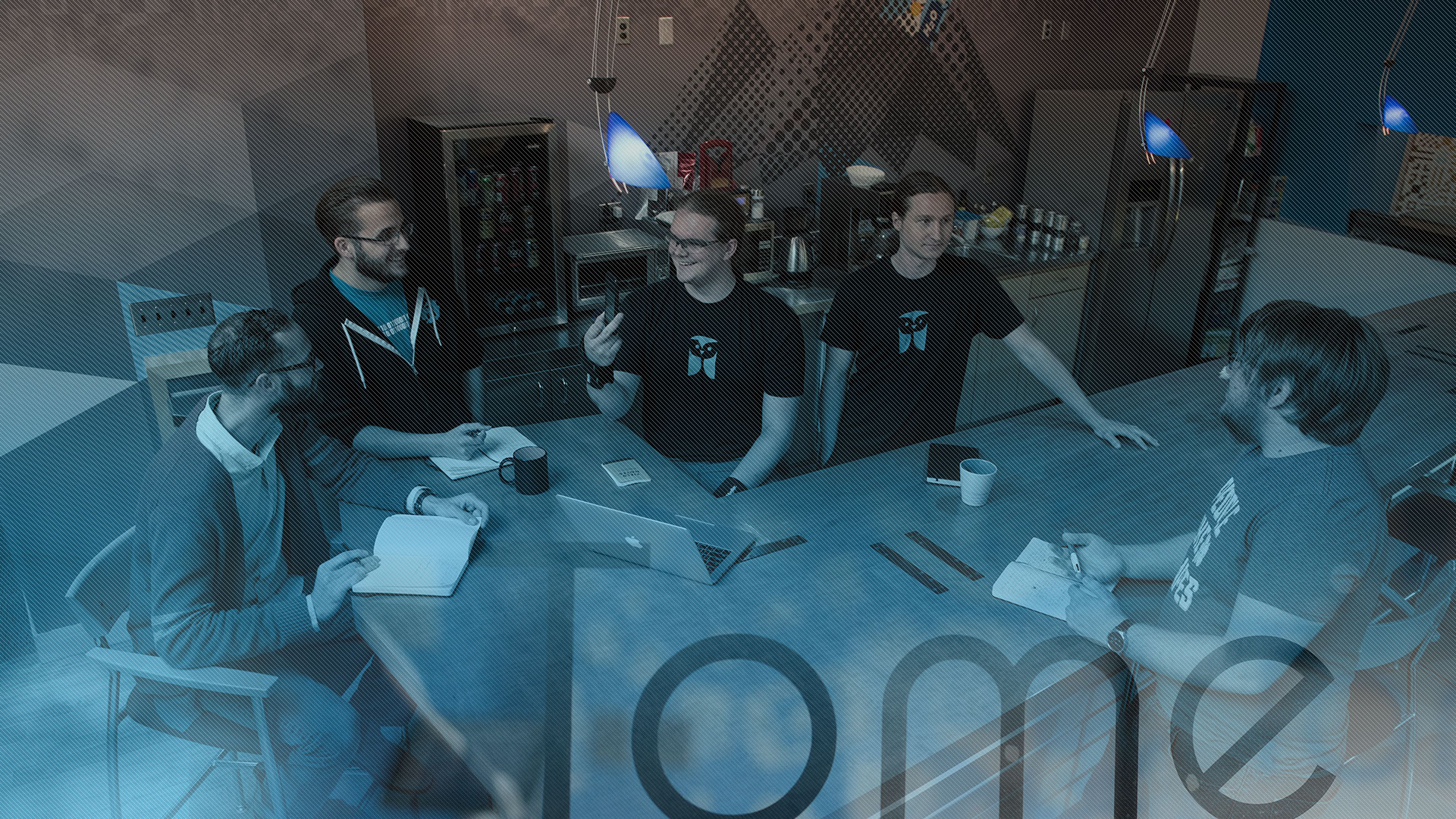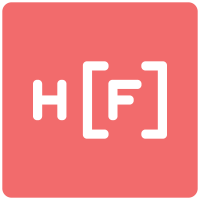 Tome is proud to be part of the Hacker Fellows program. Through the fellowship program, Tome has been able to provide exciting tech opportunities for talented coders in the Detroit-area. We offer a hands-on experience on innovative projects in the internet-of-things space with a specialized focus on enterprise mobility: mobility software and connected office.
We would like to introduce our Hacker Fellows:
Nick Dedenbach
Mark Furland
Peter Shutt
Andrew Steffes
Mike Swierenga
Ben Willshire