We work on secret projects with the coolest customers and take on the most interesting problems in the world. While most of the projects go public, much of our coolest work often stays secret.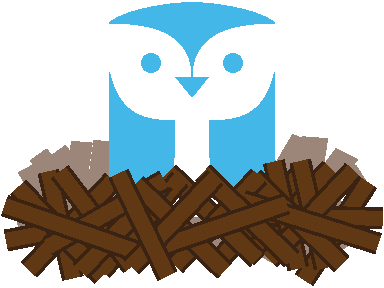 The nest is currently full, but if you want to send us your stuff go ahead!
Don't see the gig that's perfect for you, but still love what we're doing? Please email hr@tomesoftware.com with your resume and we'd love to keep your info on file as we open up new positions.
 Technologies We Use
CODE

C/C++
Used for embedded systems. Enables devices to interpret sensor readings at the lowest level and tells the rest of the system what each device is doing.

Objective-C & Swift
Building iPhone, iPad, and Mac apps.

Java
Building Android apps for phones and tablets to integrate activity and health data into daily life.

Javascript
From AngularJS frontends to Node.js backends, JavaScript has become an integral part of spinning up tiny Web servers and different components on various platforms that communicate with each other.

MEAN Stack
Industry-standard Javascript tools for building backend platforms.
TECH

Sensors
Used to gather the data needed to interact with the real world, in real life.

Bluetooth Low-Energy (BLE)
Stateless communication that sends sensor data somewhere useful.

Portals / Gateways / Dashboards
Helps individuals track their goals, lets organizations understand trends and presents the data in a useful way.

Internet of Things (IoT)
The vast network of interconnected hardware components, sensors and services that record, share, analyze and present data for a limitless variety of practical worldly applications.  

Docker
Cutting edge software distribution platform to keep our systems highly customizable while staying stable.